East Stirlingshire Pony Club Stable Management Sessions – throughout the winter these dismounted sessions are held on the yard on a Friday evening, where up to 25 East Stirlingshire members attend for training towards Pony Club badges and tests. These sessions are all led by BHS accredited coaches. 
Hacking – Horses are regularly hacked from the yard both for pleasure and for fitness purposes. During the summer months there is access to on farm hacking around the fields. Year round horses can be hacked to nearby Plean Country Park where there are various horse trails available for off road riding. The yard is also adjacent to nearby Dales Wood where there is access to off road riding only 200 metres from the yard entrance.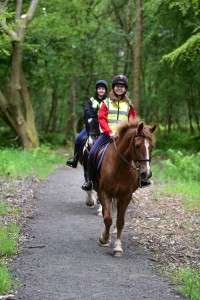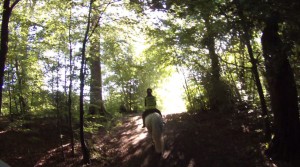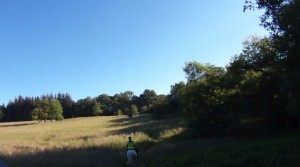 Riding and Road Safety Training and Assessment – there has been riding and road safety training and assessment at the yard for Pony Club members in both 2016 and 2017 and there will be further training and assessment during 2018 (dates TBC).
Equestrian Car Boot Sale – the yard hosted a Glenbrae Riding Club Equestrian Car Boot Sale in August 2015 and April 2017. These events were very well attended by both buyers and sellers, with over 20 sellers' cars. Please check here for future Car Boot Sale dates.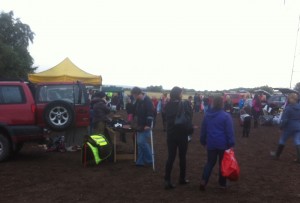 Luxury Safari Tents – there are 2 Luxury Safari Tents available for hire at Carr's Hill, adjacent to the yard. Each tents sleeps up to 6 people in luxury glamping accommodation. Some of the owners at Langlands Livery have hired the tents to stay 'on site' for a weekend, only a short walk from the yard. More details of the safari tents are available by clicking on the following link: Luxury Safari Tents